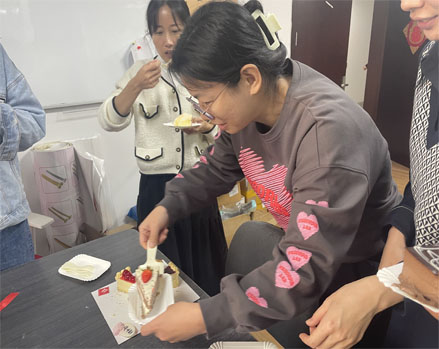 Posted: October 27, 2022
Categories: News
Tags: news
Welcome Home, Vivian!
Vivian is a purchasing manager who was on maternity leave and is now returning to work.
Vivian has been away for almost 9 months and she is now getting ready to return to work. She has been preparing for this moment for the past few weeks. She has gone back to work with her team remotely, done a lot of research on what she could do differently, and also had conversations with her director about how they could make the transition easier for her.
She is excited about going back to work but also a little nervous because she doesn't know what it will be like when she's around people all day long again.
We are all looking forward to and welcome her return. It will be a new beginning, and we will finish the year-end performance sprint together