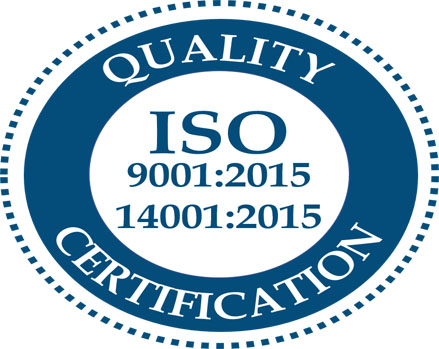 Posted: February 23, 2021
Categories: News
Tags: news
What is Quality Management?
Quality management is a set of practices that help an organization meet customer expectations and regulatory requirements.
Quality management can be divided into two broad categories:
1) Quality assurance, which is the process of identifying, analyzing, and solving quality problems. 2) Quality control, which is the process of monitoring quality to ensure that it meets desired standards.
Why You Should Pursue Quality Management as a Business Strategy
Quality management is a business strategy that has been gaining popularity in recent years. Quality management is important for a company to ensure that all the processes and products are of high quality. The ISO certification is an international standard for quality management. It helps organizations to improve their performance by ensuring that they are compliant with the standards.
Getting Certified with ISO 9001 & ISO 14001 Standards- What You Need to Know
ISO 9001 is a quality management system standard, which is used by organizations to ensure that they are meeting customer expectations and complying with legal requirements. ISO 14001 is an environmental management system standard for companies that are looking to minimize their impact on the environment.
The ISO certification process takes time and effort, but it can be a worthwhile investment for your company. Here's what you need to know about ISO 9001 and ISO 14001 before you start the process:
1) What Is an ISO Certification?
ISO certification is a way of measuring how well your organization adheres to quality management standards such as ISO 9001 or 14001. The purpose of these standards is to improve customer satisfaction and business performance while also reducing risks associated with non-compliance.
Conclusion: Why ISO Certification Matters for Your Business
ISO certification is one of the most important certifications for a business to have. It is an international standard that ensures that your company meets the requirements for quality management and provides assurance to your customers.
The ISO certification will allow you to differentiate your company from the competition, increase customer confidence in your products and services, and reduce risk in all areas of your business.